Welcome to the secondary Social Studies curriculum. This information page includes an overview of the curriculum and important information about the program structure, assessment and materials available.
---
1. Program Overview
Those education professionals familiar with the QEP's secondary Social Studies program may notice that KI has changed some of the themes for this subject area, yet remains committed to the QEP's competencies.
KI's Social Studies program considers Nunavik's historical and contemporary reality, introduces different global contexts, and characterizes a period in the history of Québec and Canada. Nunavimmiut youth develop the QEP's competencies as they sharpen the methodological and conceptual tools introduced in the primary Social Studies program.
KI's program ensures that students achieve QEP's educational aims and become knowledgeable about the varying degrees of Nunavik's political autonomy in the past, present and future.
Blocks Rotation Format
KI's Social Studies program covers four themes that are organized into blocks ranging from A to F. The themes are Geography (A and B), Archaeology and Inuit Prehistory (C), History and Citizenship (D and E) and Circumpolar World (F). Each block consists of three to four learning evaluation situations (LES) that are organized in sequential order. The program is on a rotation cycle: Cycle 1 students move through blocks A to C, and Cycle 2 students rotate through blocks D and E. Block F (Circumpolar World) is studied when blocks D and E have both been completed. Please click on the link below to see an overview of the LES sequence for each of the seven blocks
Each block represents the content required to be taught to students for a full academic year. These blocks are different from each other and have a different number of LES. Some of these LES are accompanied by a documentary file (DF) and others are not. You can refer to the teacher's guide that accompanies each LES to learn about the important concepts contained in the LES. To give you a general idea of how the school year will unfold in Social Studies, you can take a look at the projected annual plan for each block. All resources related to the blocks are also available on the KI platforms. In the school year 2022-2023, all Cycle 1 students in Sec.0, Sec. 1, and Sec.2 should study Block B. All students in Cycle 2 (Sec. 3, Sec. 4 and Sec. 5 should study Block E. You will find links to the KI Catalogue and Order Forms in the Resources section below.
Yearly plans for:
Block "A" Geography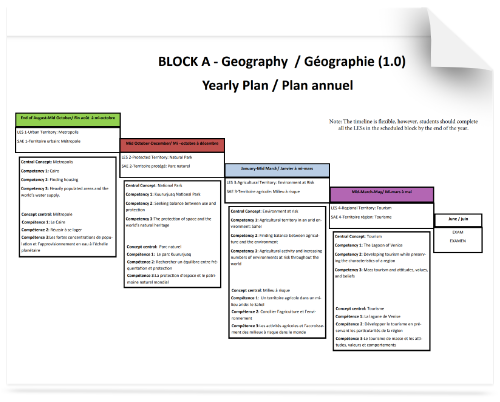 Block "B" Geography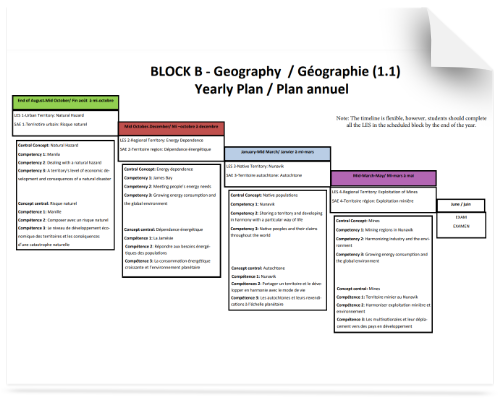 Block "C" Archeology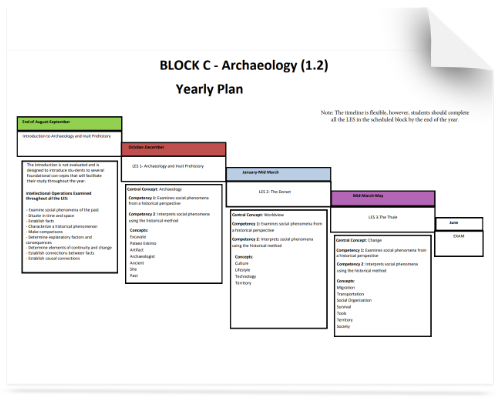 Block "D&E" History & Citizenship
Block "F" Circumpolar World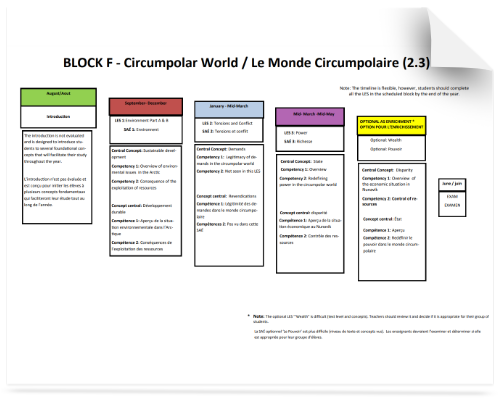 ---
2. Assessment
The program guide for each block or theme describes the relevant competencies and lists the intellectual operations (also called evaluation criteria) associated with the competencies. In addition to using the operations to evaluate the competencies, they are used to create material for the LES. For this reason, at some point, the LES sequence touches all of the intellectual operations assigned to a theme. Here are examples of some intellectual operations that are associated with the two competencies from Block C, Archaeology and Inuit Prehistory: examine social phenomena, establish facts, characterize a historical phenomenon, make comparisons.
---
An Elder-centered approach:
Elders have a very important role in Inuit culture as knowledge holders. The integration of their knowledge in different school subjects is conducive to second language learning. Many topics can be easily addressed with the knowledge and participation of Nunavimmiut elders. Creating question lists, interviews, and short films featuring elders will have a positive impact on your students. View a range of interviews with some Nunavik Elders.
---
4. Resources
All the necessary resources to teach the secondary Social Studies program are available on KI's platforms. Each theme or block has a program guide that describes the relevant competencies, the evaluation process, and the supporting material. This material is referred to as LES which stands for "learning evaluation situation." Typically, there are three or four LES for each theme. The material for every LES includes a teacher's guide, correction key, student booklet and a document file filled with information needed to complete the booklet. Teachers can order program guides and LES material for blocks A to F from the KI Curriculum Catalogue that they can download from KI platforms. In the school year 2022-2023, all Cycle 1 students in Sec.0, Sec. 1, and Sec.2 should study Block B. All students in Cycle 2 (Sec. 3, Sec. 4 and Sec. 5 should study Block E.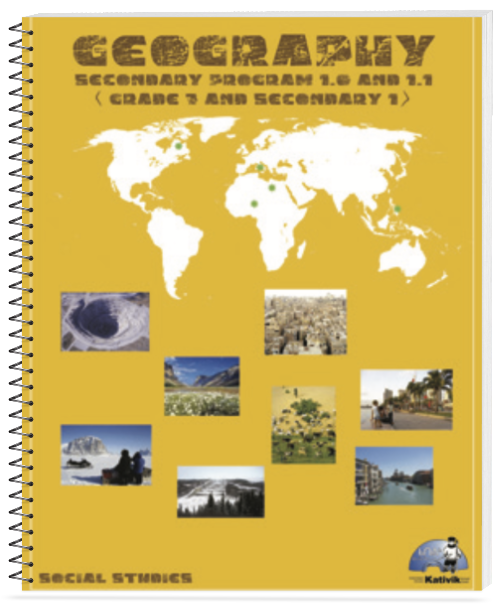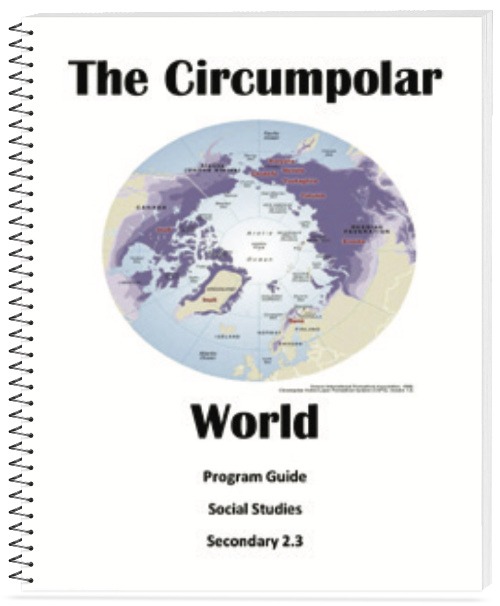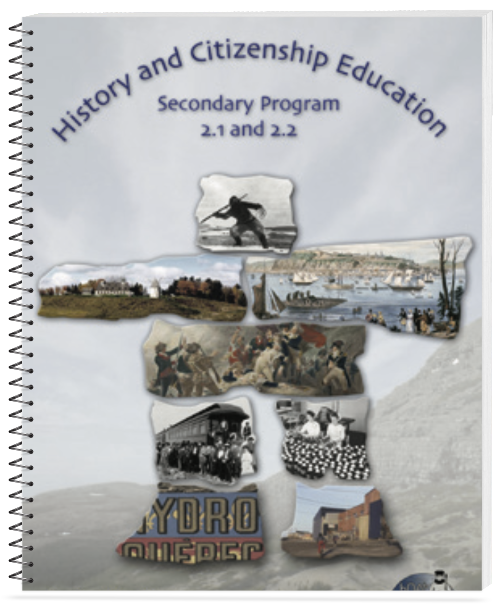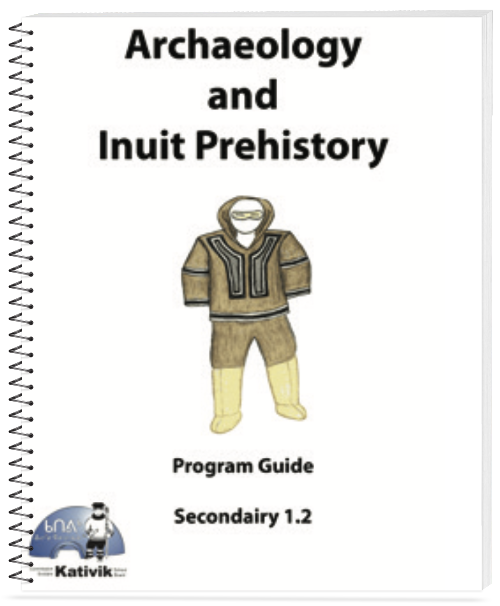 Ordering resources
You can access the Kativik Ilisarniliriniq Catalogue here: Catalogue
If you need to order materials from the catalogue, the Order Forms are here: Order form
---
5. Communication
Contact your education consultants by email or by phone at 819 964-1136.