Since the beginning of time, Inuit have decorated their clothing using different materials and techniques: animal skin fringes, small pieces of bone and ivory, fur appliques, etc.
Later, with the arrival of merchants and trade, Inuit began to adopt different techniques as new materials appeared in the North.
Spoons, pieces of ammunition, coins, wood, lead, brass and beads of different origins began to appear on traditional clothing to decorate coats and outfits. Glass beads were reportedly available as early as 1685, and available at the Fort Churchill trading post; they quickly became popular in the North.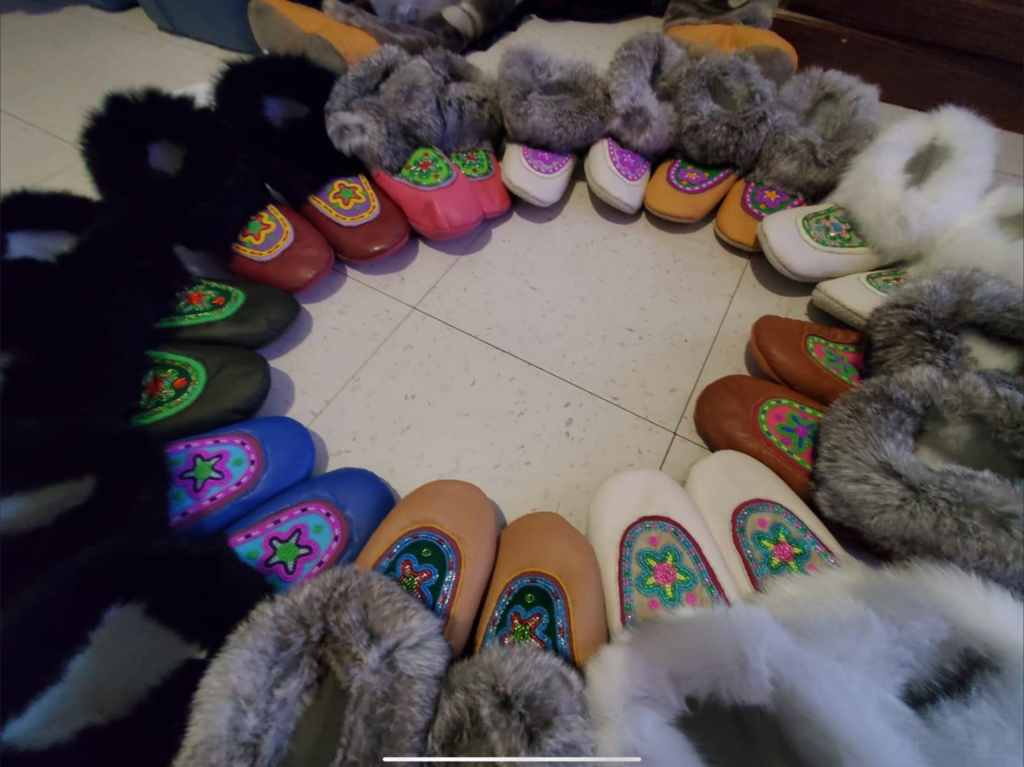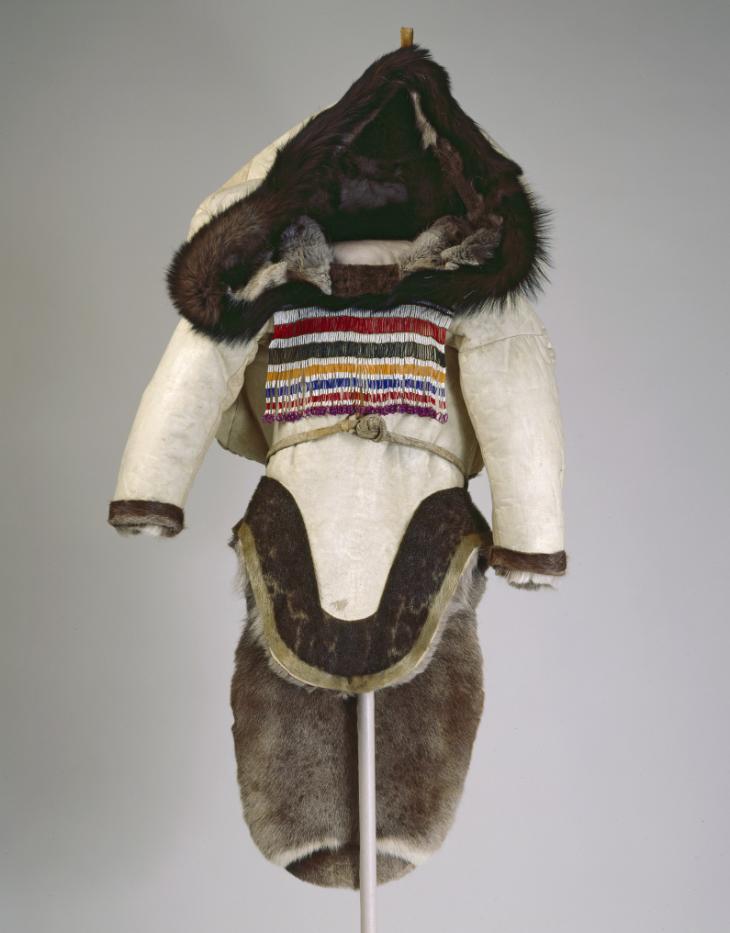 With the sapangait (Ungava Bay) or pilutiit (Hudson Bay) (glass beads), sewers could let their creativity run free by exploring and decorating their clothes. The art of beading quickly became a popular technique for Inuit as a way to personalize clothing. Thus, the technique was integrated into Inuit material culture, with the qalliniit (uppers) on the kamiik and the savviguti (beaded breastplate) on the
amauti. In addition to being found on clothing, beadwork quickly found its place and allowed for the decoration of various accessories such as jewelry and bags.
"I sometimes go through difficult times and beading brings me a lot of happiness. A lot of joy comes out of creating something beautiful. It is a sort of escape, that allows me to forget my problems. It teaches patience."

Annie Hickey, Kuujjuaq
According to Ms. Cencig from Avataq, "old sapangait (glass beads) were found not far from the ancient community of Killiniq, near the tip
of Quebec-Labrador, on the JcDe-1 archaeological site: Nunaingok. These beads represent the recent historical period of occupation of this camp which was used by the Inuit and their predecessors, approximately 2500 years ago until the 1950s."
The art of beading is also a way to share, by teaching the technique or learning it, from others, to pass on this art to the next [generations], as a legacy.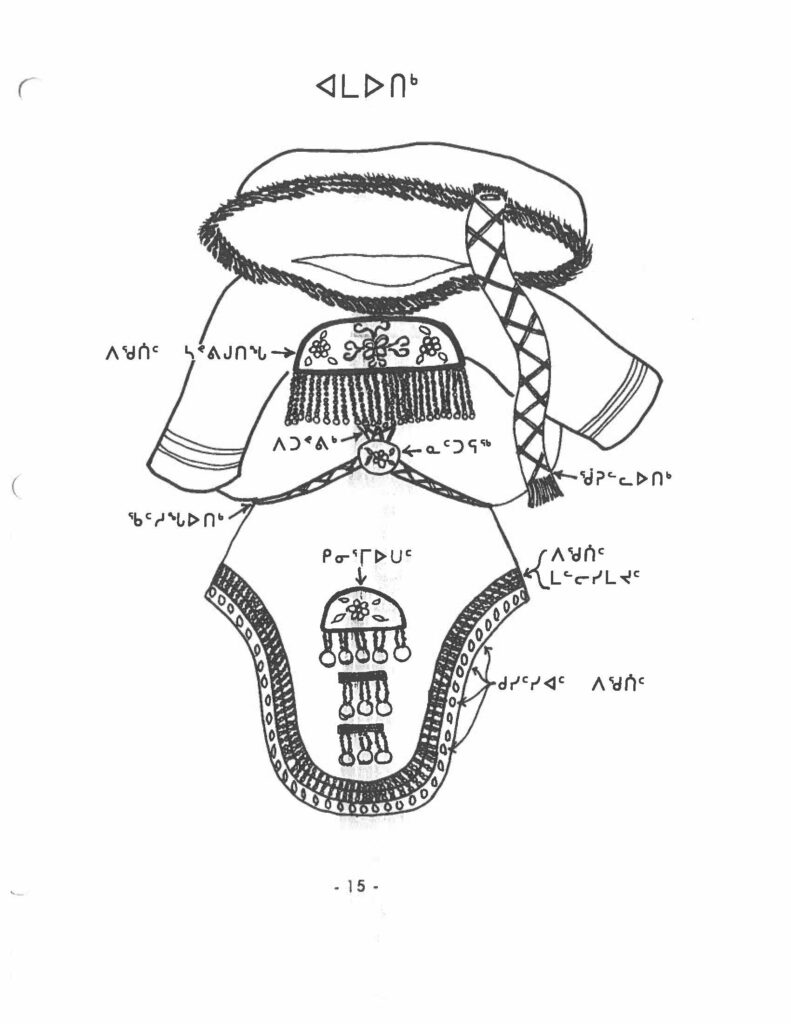 ---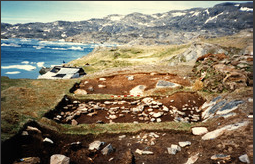 Here is a picture of an amauti with some vocabulary words of the different beaded parts.
ᐊᒪᐅᑎᒃ amauti: Inuit clothing designed to carry a child in the hood

ᓴᕝᕕᒍᑎ savviguti: Beaded breastplate

ᑭᓂᕐᒥᐅᑌᑦ kinirmiutait: Decorative pieces sewn on to the amauti

ᑯᓯᑦᓯᐊᑦ ᐱᖁᑏᑦ kusitsiat piqutiit: Charms

ᓇᑦᑐᕋᖅ natturaq: Loop created from a walrus tusk to hold the belt in place.