Overview
In this lesson developed by the Arctic Eider Society, students learn to recognize and name different sea ice structures and phenomenons through a game.
1. Discussion
---
First, teacher and students discuss what they know about sea ice and its importance for Inuit. It is a good time to invite a knowledge holder or to go on the land.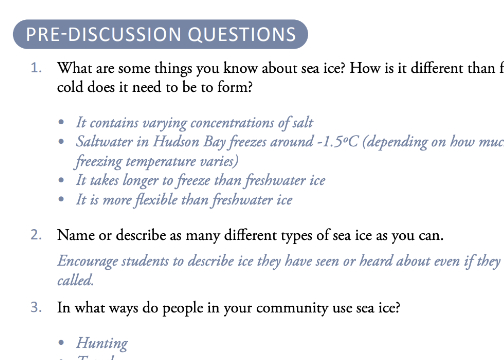 3. Game
---
The card game is a fun way for students to consolidate their learning about sea ice using the clue cards and the questions in the student booklet.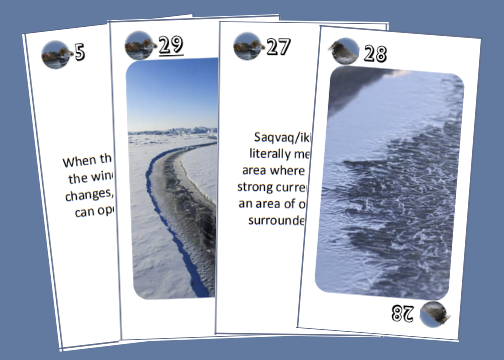 * The resources in this lesson have been developed for Nunavut. The Nunavik Inuktitut terminology is different. See the Nunavik Sea Ice Vocabulary resource.
Resources
Sea Ice Vocabulary (Nunavik)
Clue cards (Nunavik)