Arctic char, like most other fish, have two "ear stones" called otoliths. These structures are very interesting for scientists because they record, as they grow, many information about the fish.1 One information that is easily visible from the otoliths is the fish age.
By removing the otoliths and observing the growth rings (annuli), it is possible to determine the age of the fish. It is interesting to draw a parallel between the Arctic Char growth rings and the ones of trees, which provide similar information. This resource explains how to extract the otoliths from the Arctic Char's head and determine its age.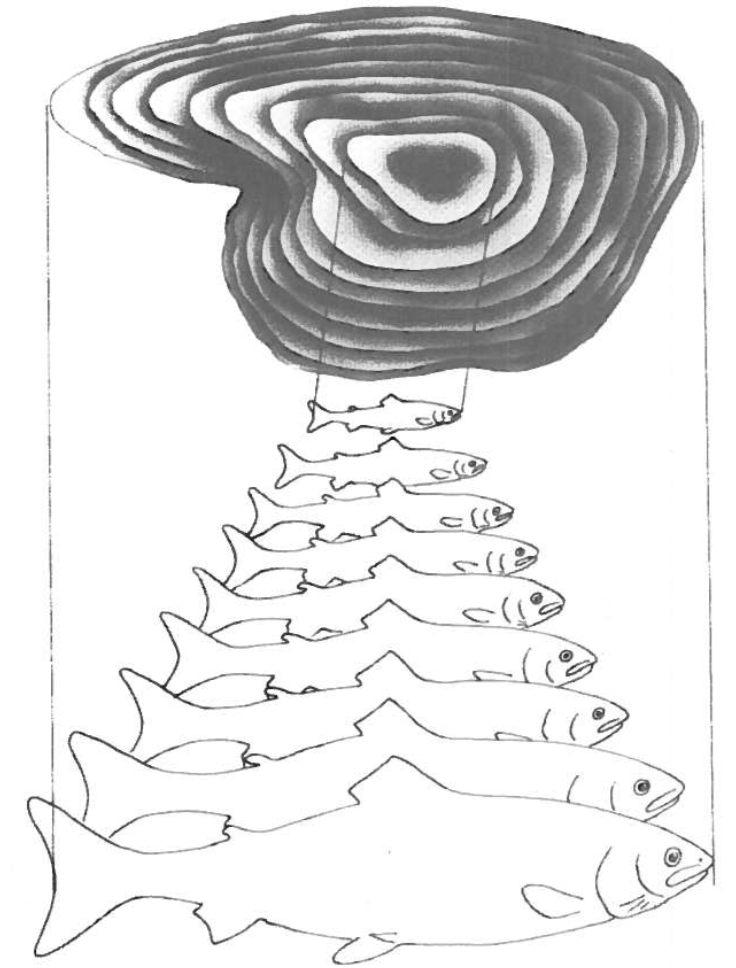 References
Fisheries and Oceans Canada (2018). About otoliths (ear stones in fish). Document accessible at http://www.dfo-mpo.gc.ca/science/aah-saa/otoliths/info/introduction-eng.html#definition.