Inuit games are important for Nunavimmiut and other circumpolar people for many reasons. In addition to their cultural dimension, Inuit games are a crucial component of land survival and allow Inuit to maintain strength and endurance. They are also an occasion for social gatherings. To learn more about Inuit games, explore the resources at the bottom of this article.
Warmup
Before any physical efforts, a warm-up is required. It includes rising the heartbeat, rising body temperature and preparing the muscles by bringing more blood to them and stretching them. Download a warmup procedure >>
Games
These 8 Inuit games have been identified as appropriate for elementary children. You can also see the Secondary Inuit Games resource. For each game, a poster provides the necessary information to teach them.
Back Push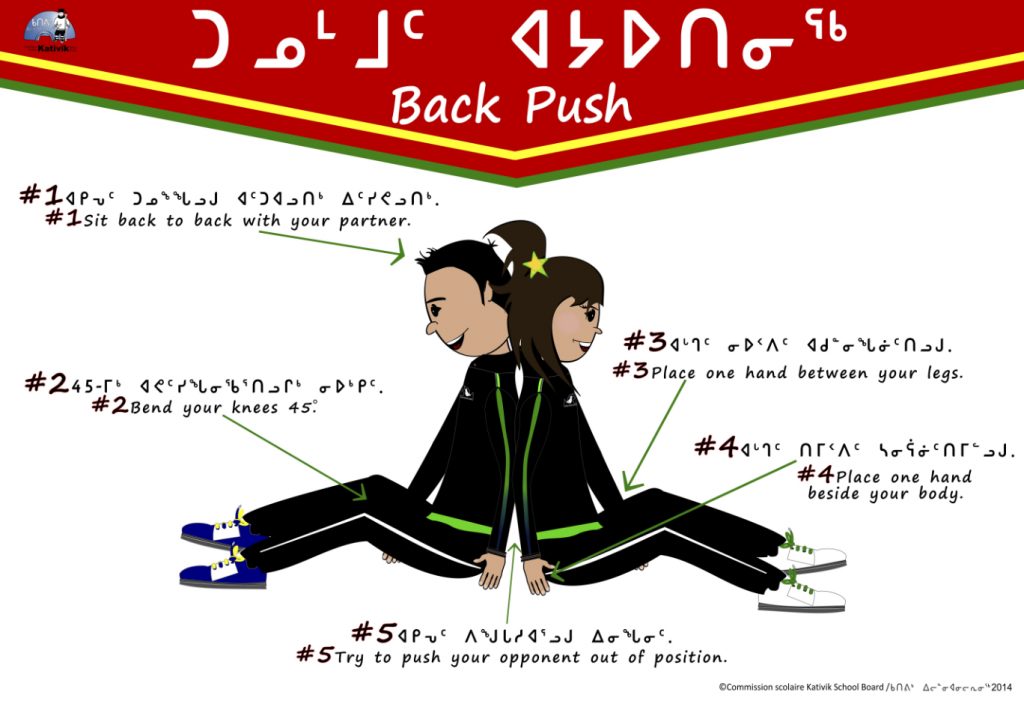 Butt Bump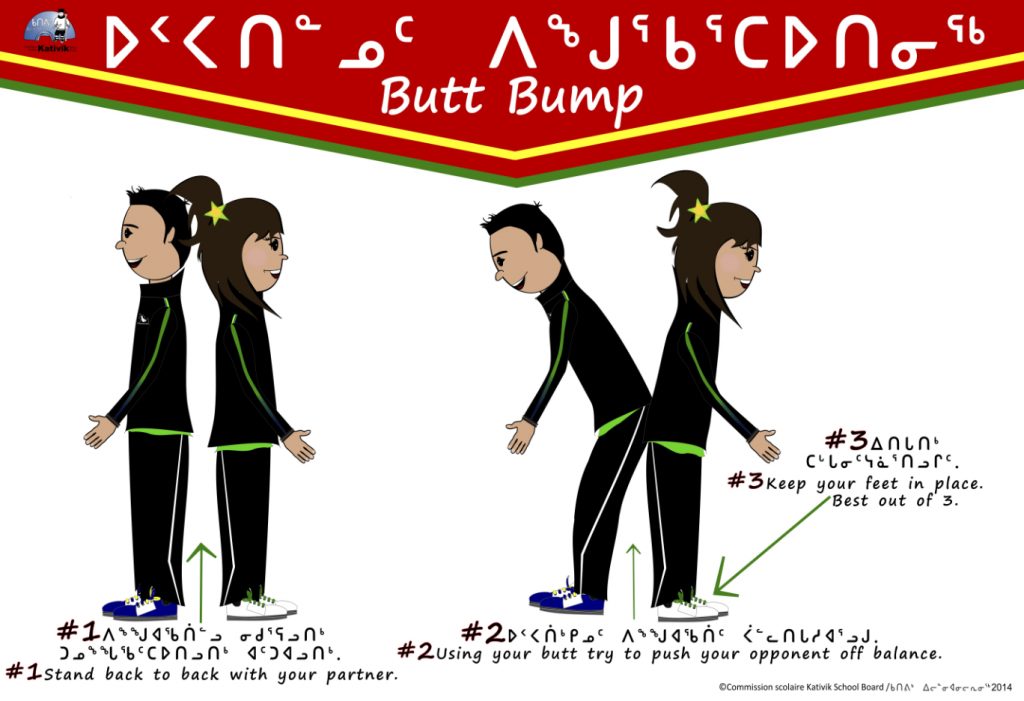 Leg Wrestle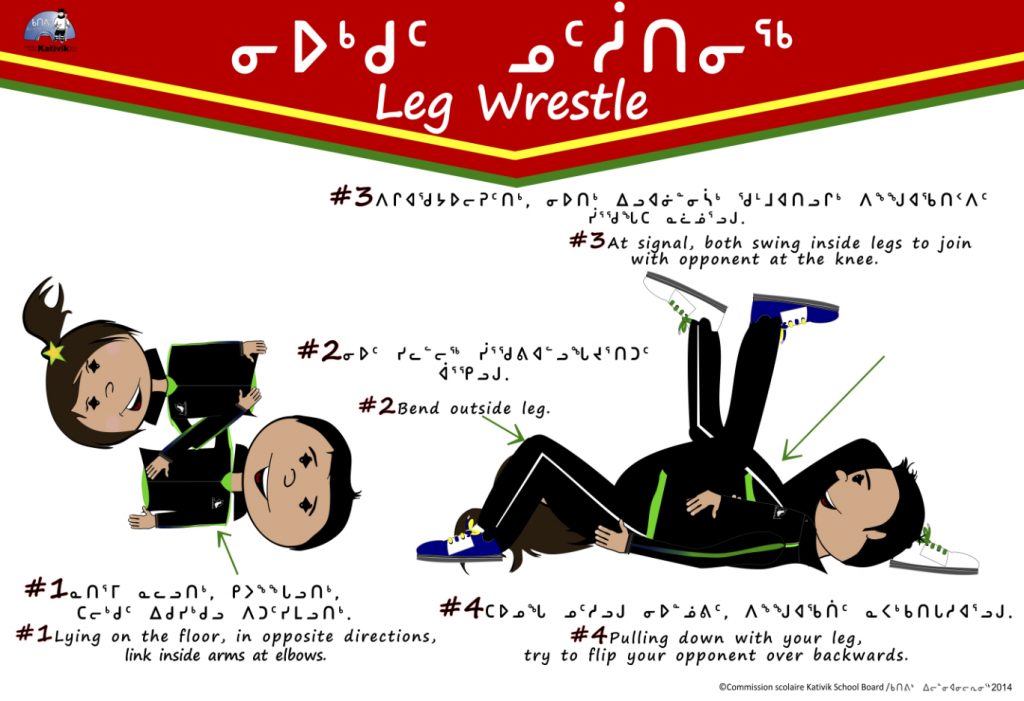 Foot Pull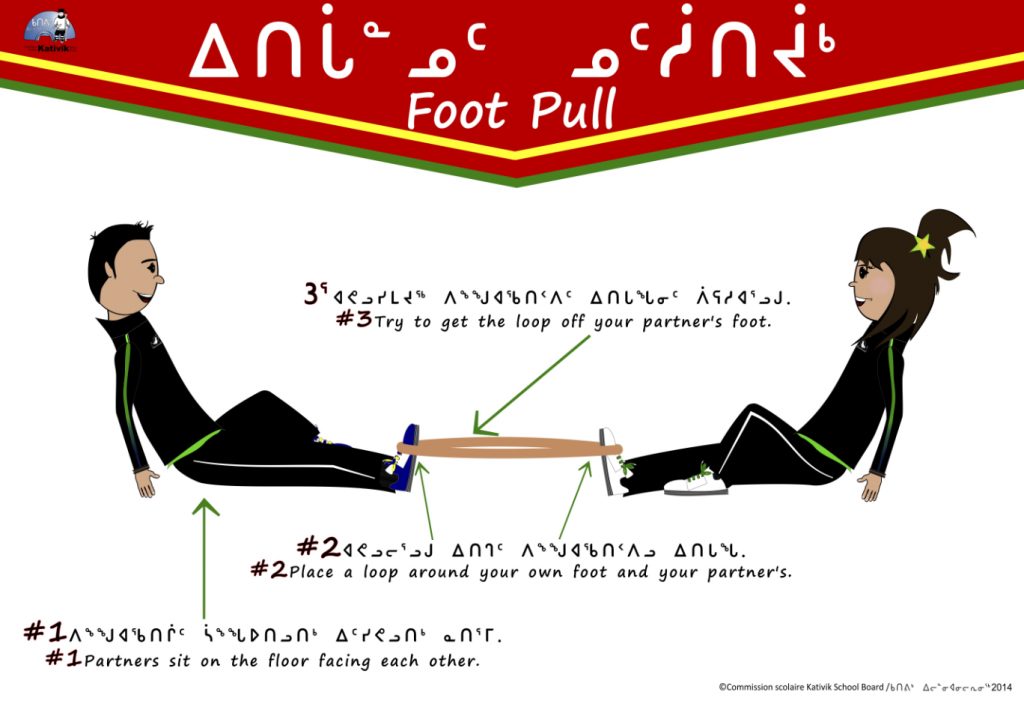 Muskox Fight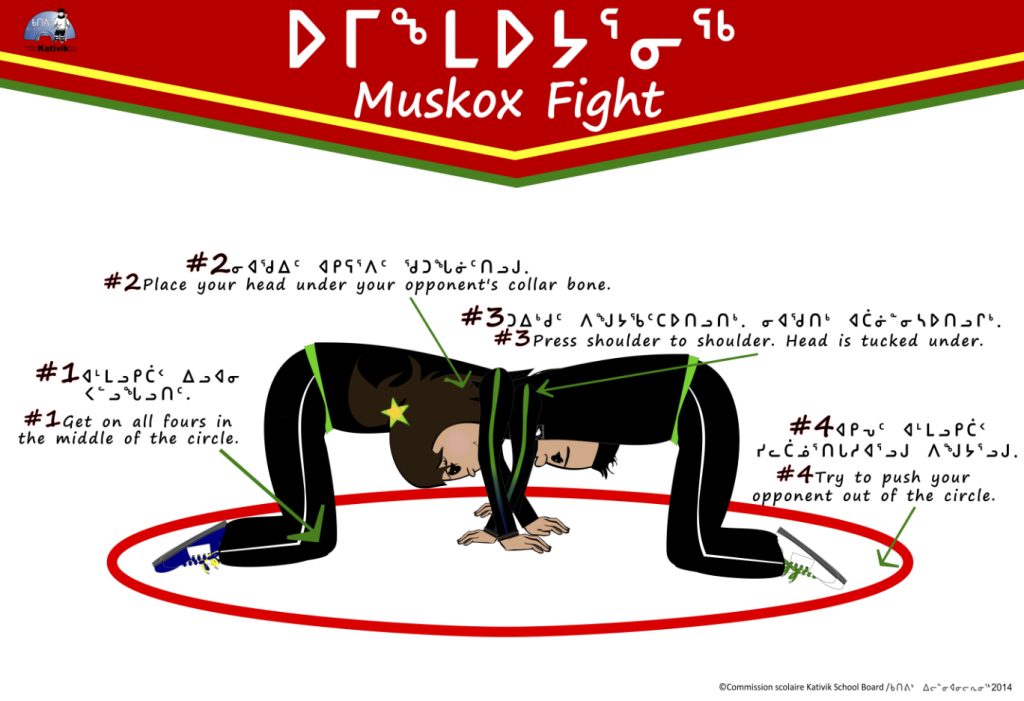 Owl Hop
Side Reach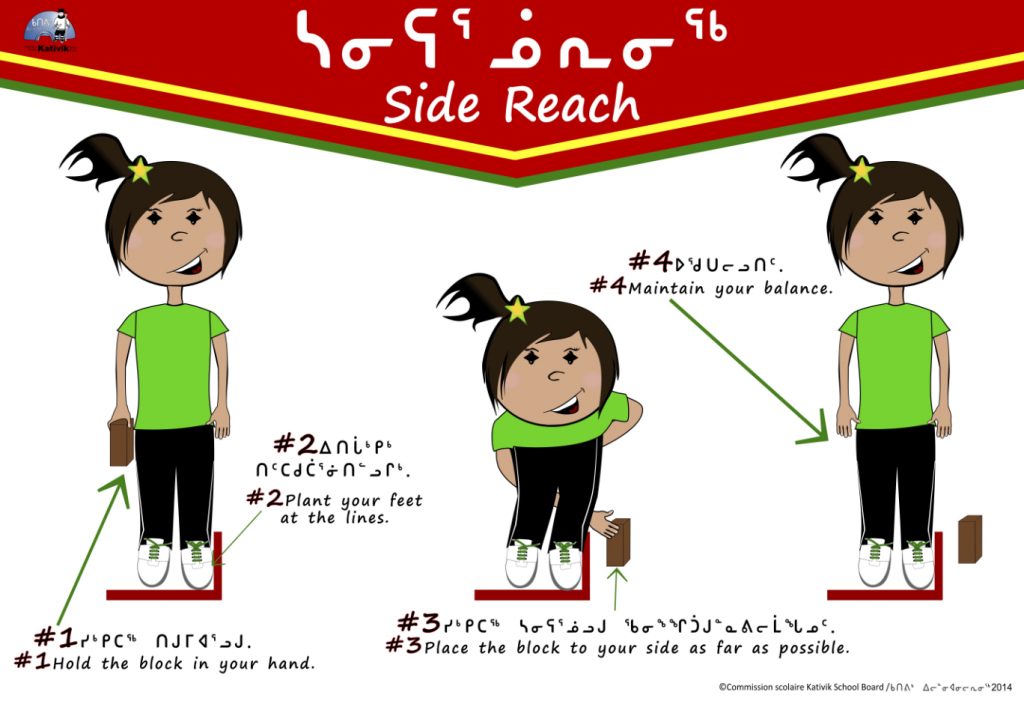 Stick Pull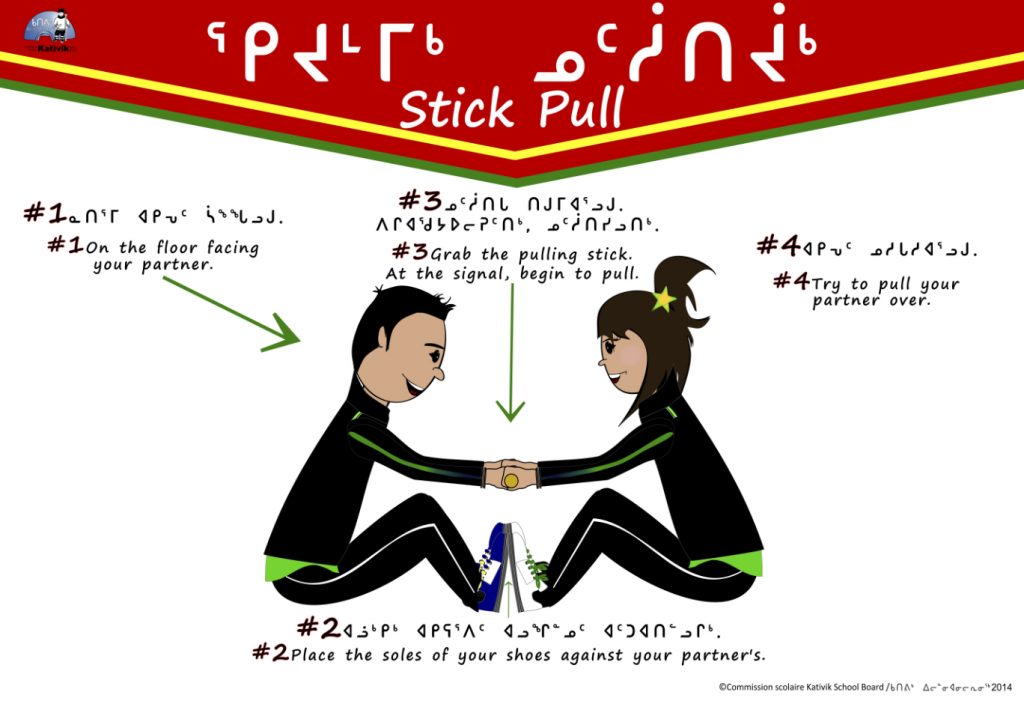 Additional Resources
Photo Credits
Cover image by Mark Brazeau