Overview
The igloo is such an important symbol for Inuit because it is the only home they knew during in winter. Since all aspects of life were happening in the igloo, it is a crucial component of the culture.
It is now time for students to build their first igloo. In order to do so, they will have to demonstrate many skills, but also use their knowledge wisely. This experience is also a way for your Inuit to connect with the values that the igloo represents.
Igloo building unit
This lesson is part of an igloo building unit composed of the following 6 lessons.
Igloo Building
---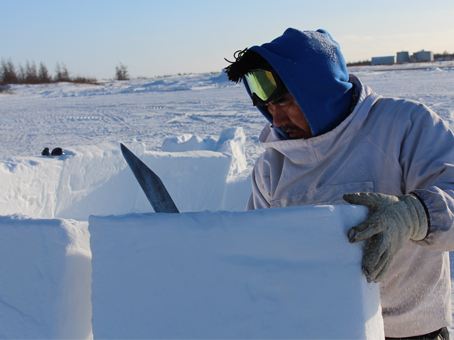 Learning Outcomes
In this lesson, students will be on the land, building their first igloo. They will use the synthesis of what they previously learned to perform all the steps, from choosing a location to completing the igloo.
At the end of this lesson, students will
Have demonstrated the knowledge, skills and attitudes necessary to build an igloo.
Flow
1. Set-up
Building a first igloo can be long. Make sure to set-up an environment where students can warm themselves up. Set-up a tent, if you can, where the activity takes place. Make sure to have a heat source, maybe hot tea and bannick. Bring towels.
Build an uquutaq, to shelter the wind and give students a chance to demonstrate their snow blocks extraction techniques.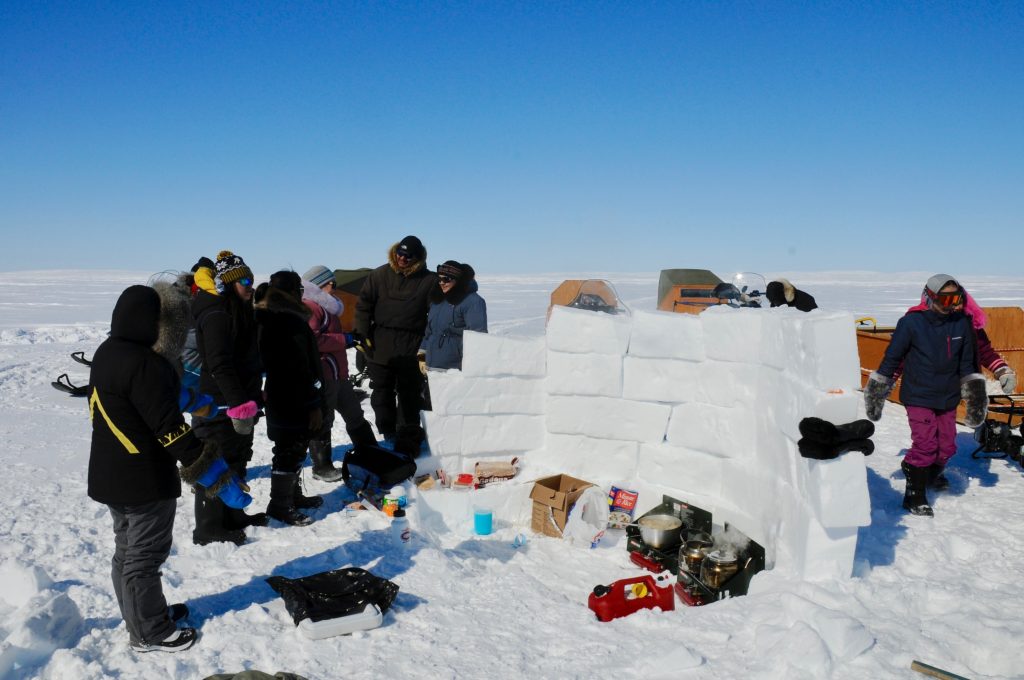 2. Review
Group the students and in the tent or on the land and review the steps and techniques of igloo building seen in the theory lesson. Insist on vocabulary and types of snow. You should also advise students to avoid getting sweaty as the work, since they will get damp and then cold.
3. Building
Let students work on building their igloo. Take pictures of their process and their final results in order to provide with feedback and assessment later on.