Centering ourselves means calming our emotions and checking in with ourselves to find peace within the chaos around us. Centering and/or solitude can help us feel grounded when we're nervous or anxious. It can also encourage self-reflection and awareness of how we are feeling in a particular situation. Some ways to become more centered include breathing slowly and deliberately, acknowledging all our senses and engaging in meditation or yoga. In Nunavik, we are fortunate to have easy access to the Land which can also help us greatly in centering ourselves. Jennifer Redvers from the University of Calgary did a research that found that Land-based practice is a highly effective way of supporting Indigenous youth and adults' reconnection with the Land, their identity and culture in a rapidly changing world. Here are some ideas for you to explore and find what best suits you!
Be Aware of Your Breathing!
One thing we have noticed is that when our minds are racing, taking a moment to pay attention to our breathing helps ground us and bring us back to the present moment. Some of us find it helpful to put our hands on our bellies and breath in and out slowly and rhythmically. Here are some exercises we like to use.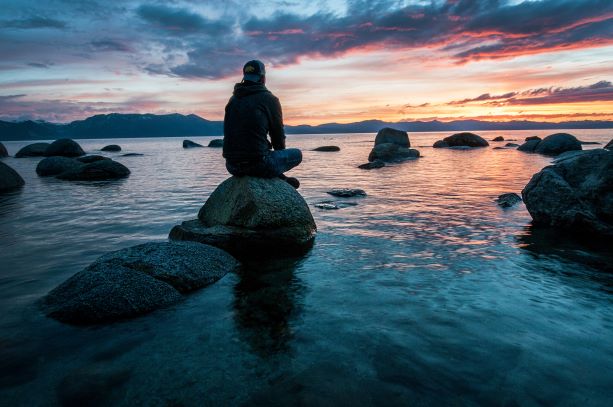 Find your favorite aroma!
For some people, smelling different scents can help reduce stress and anxiety. Finding your favorite aromas and having them (candles, infusers, essential oils) on hand can help you create an environment to recenter yourself. To learn more about the scents affecting our moods.
Clear your mind.
When members of our team feel busy and overwhelmed, we sometimes find it helpful to step back and clear our minds. We find that using a planner or writing important appointments and reminders down on paper helps reduce our anxiety. We also find that tiding our environments can help us feel more organized and productive. On the weekends, some members of our team like to spend time in nature to reflect and ground ourselves. There are several approaches to clearing your mind, we encourage you to try different ways that work for you.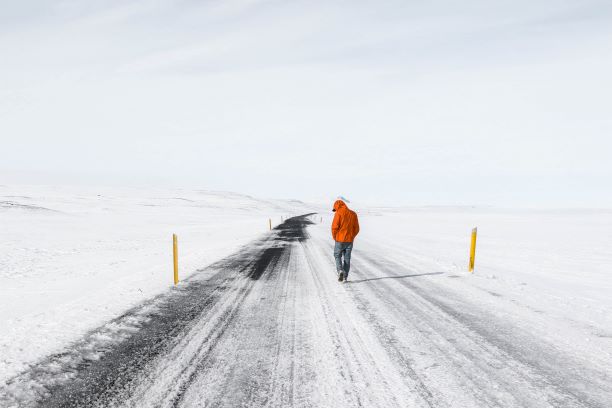 Self-care routine:
Is there a location that make you feel peaceful and centered? It is important to find spots where we can relax and be at peace. Send us a photo of your favorite spot.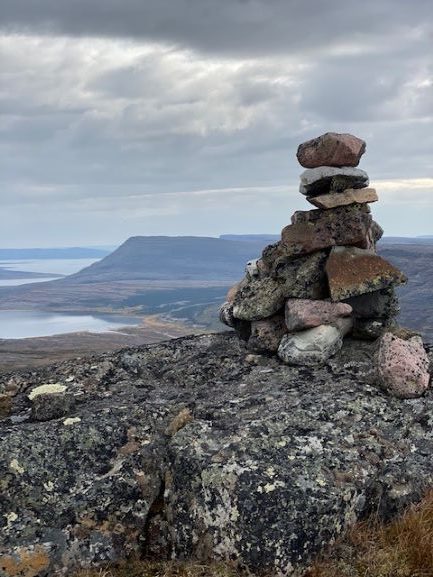 The top of Umiaraaluk (in Umiujaq) is the favorite spot of Patrick