What is Digital Citizenship?
Digital citizenship refers to individuals' ability to engage and take part in the digital world in a respectful, legal and ethical way. It relies on digital skills and attitudes that allow for the positive use of technologies, for oneself and others.
---
What to Teach?
Many models have been created for teachers to develop their students' digital citizenship. We suggest two that are widely used in education, which you will recognize in the organization of the suggested resources.
9 Elements of Digital Citizenship
This model was developed by Mike Ribble, member of the International Society for Technology in Education who define digital citizenship as "understanding human, cultural and societal issues related to technology and adopting legal and ethical behavior". The model divides digital citizenship into 9 areas.

DQ Framework
The DQ Framework was developed collaboratively by international stakeholders looking to establish standards in terms of digital literacy, skills and readiness. One aspect of the framework is about digital citizenship, "the ability to use digital technology and media in safe, responsible, and ethical ways".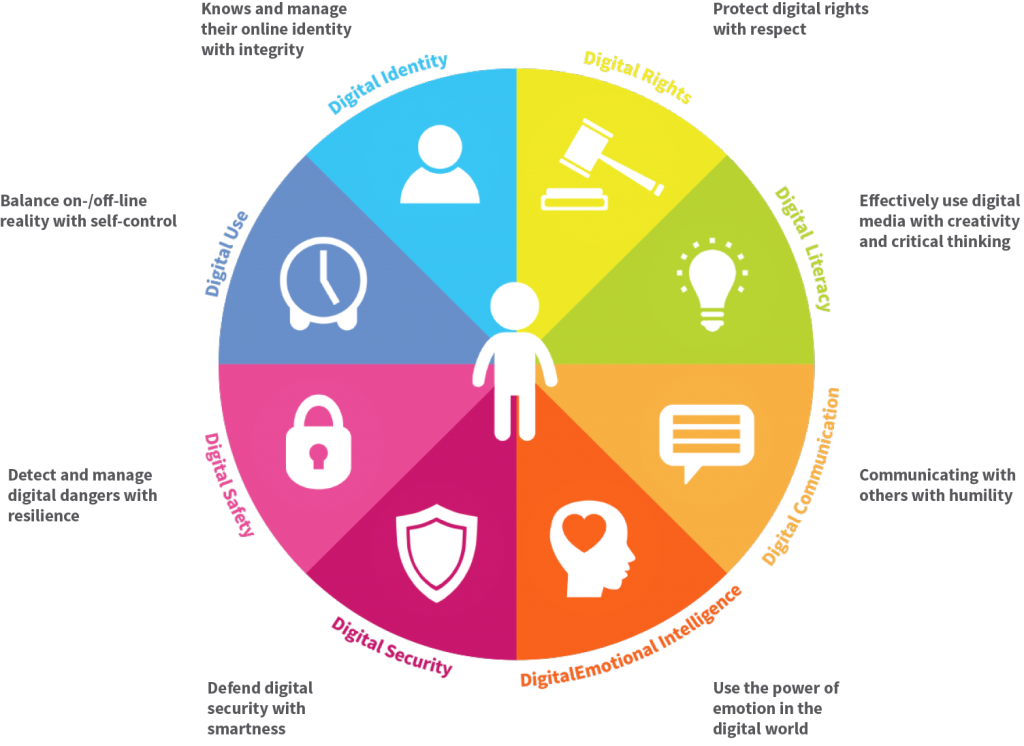 ---
Teaching Resources