In this fifth lesson of the Zones of Regulation program, children engage in self-reflection and picture themselves in each zone. By listing clues, they can better identify in which zone they are, and which factors led them to feel that way.
* It is important to note that everyone experiences all of the zones – the Red and Yellow Zones are not the "bad" or "naughty" zones. All of the zones are expected at one time or another. The Zones of Regulation is intended to be neutral and not communicate judgement.
Me in my zones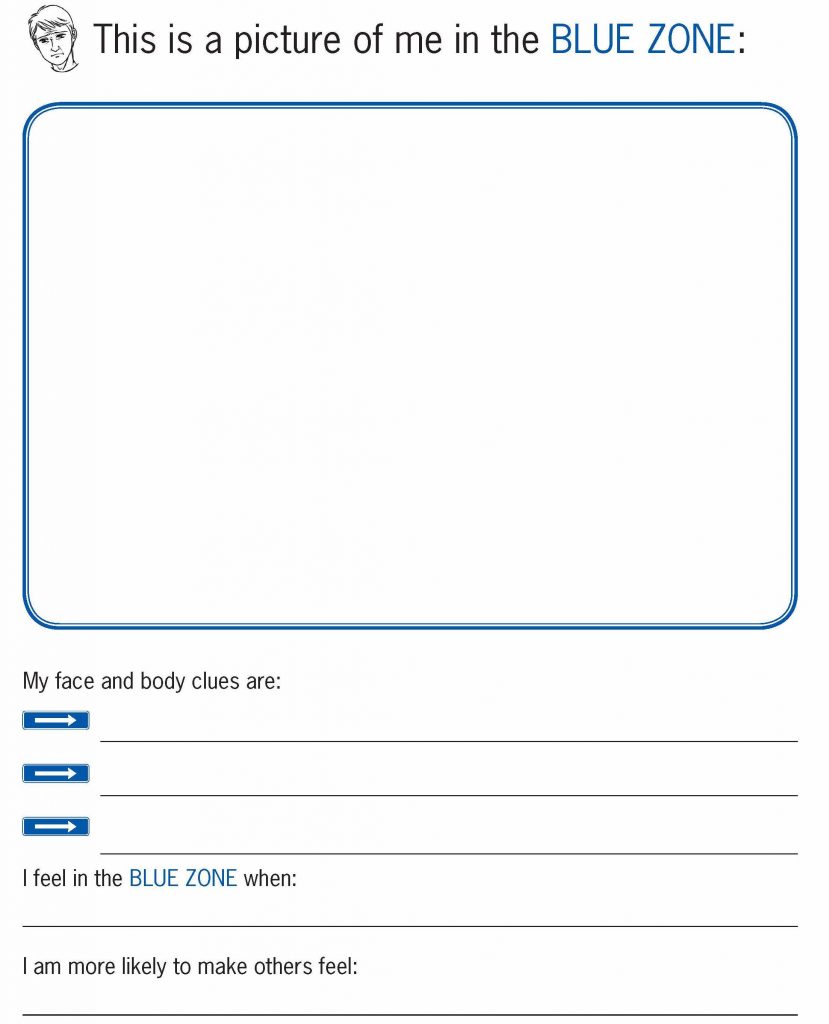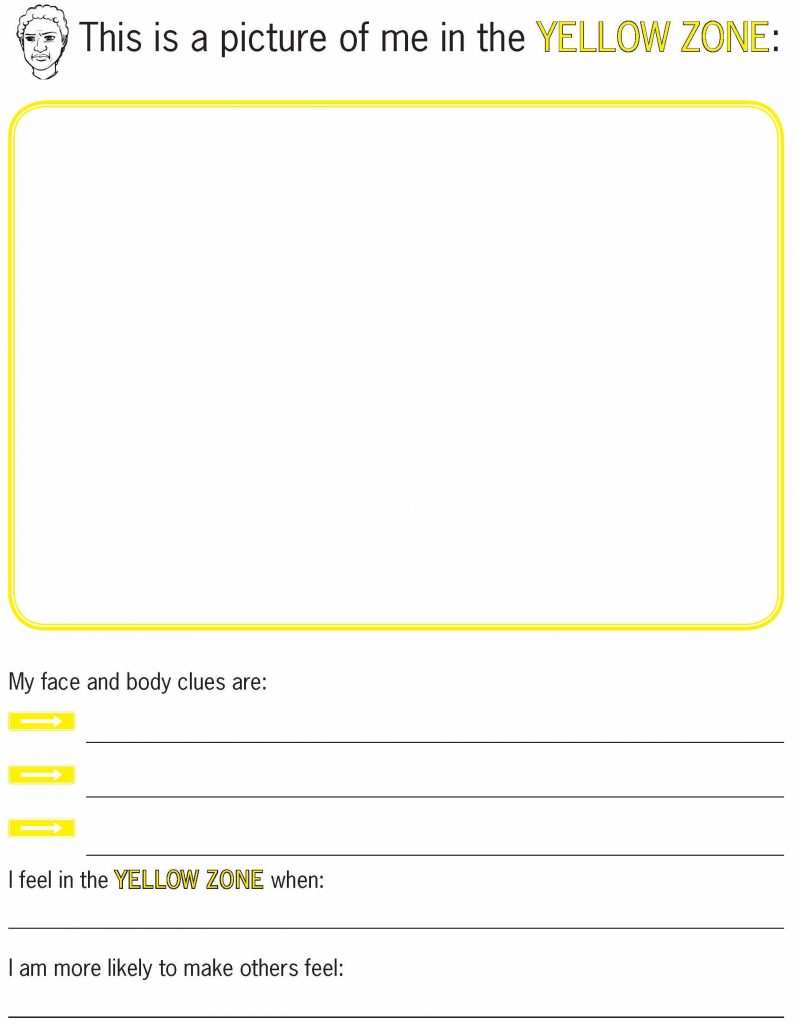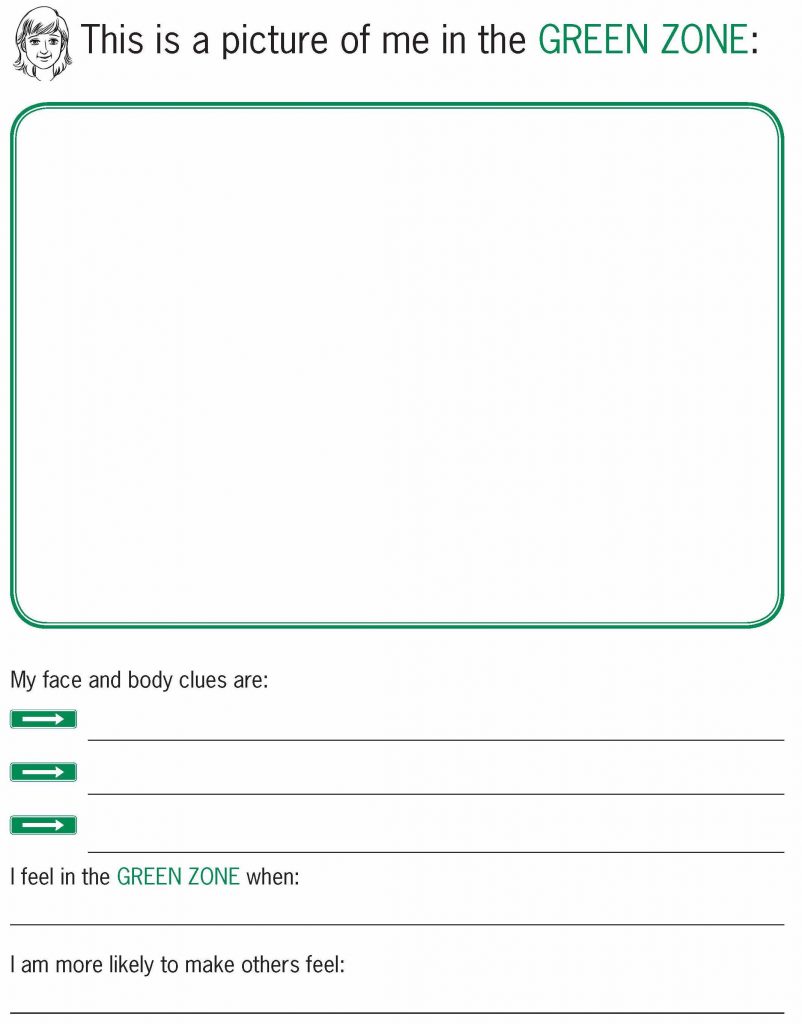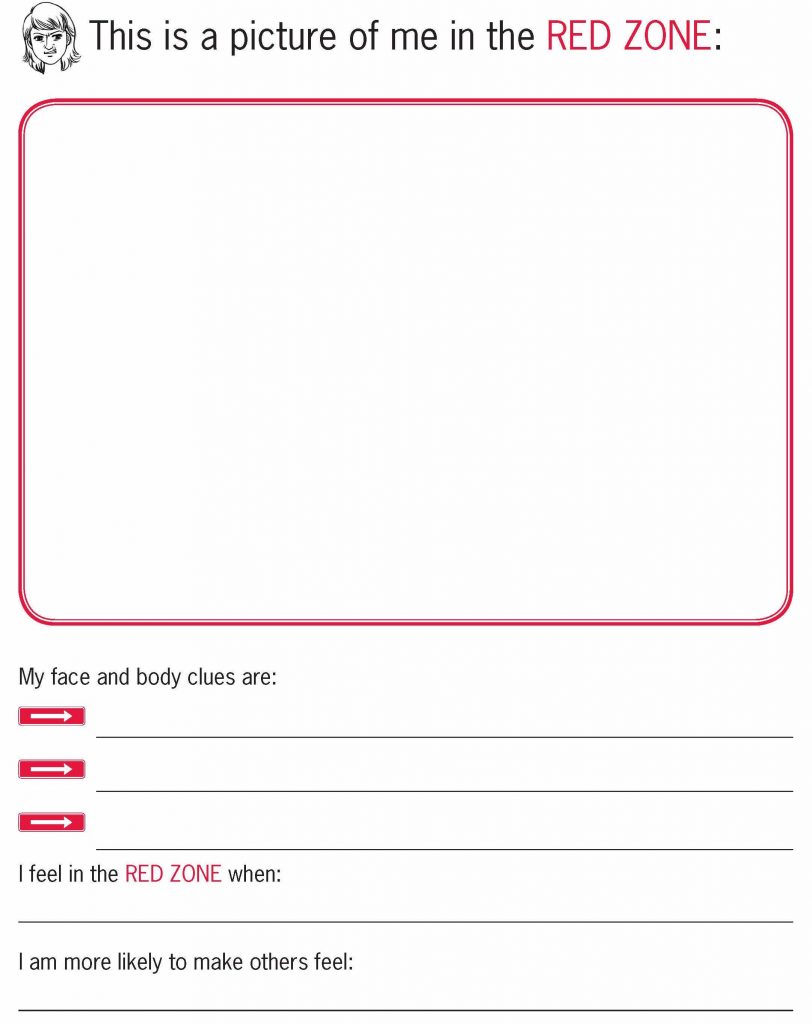 Tools
Staple all the pages together except for this one. Cut out and glue the headings below to the page opposite the picture of him or her in the corresponding colored zone. For example: When the book opens to This is a picture of me in the Blue Zone page, the heading on the left side page opposite it will be: When I'm in the Blue Zone, I can try these Blue Zone tools.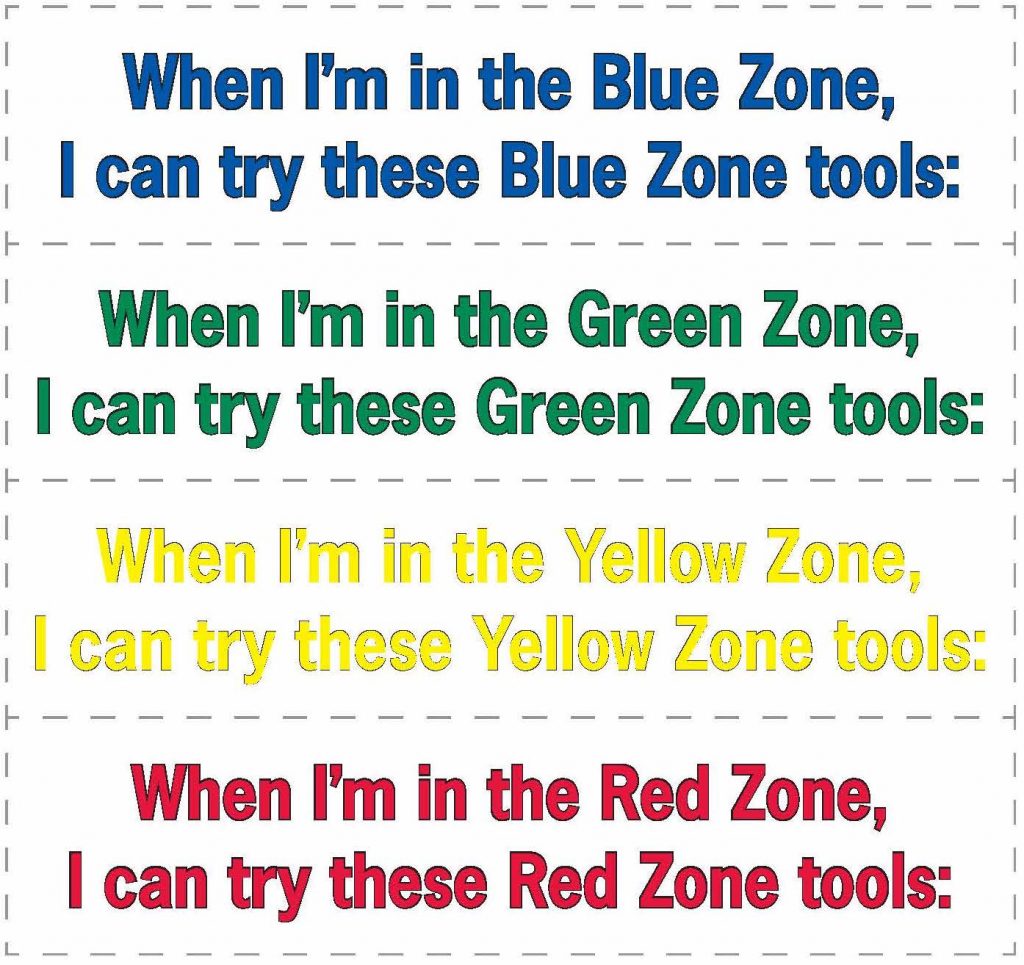 Videos
Watch a short video on each zone. Bob videos are developed for Kativik Ilisarniliriniq Compassionate Schools by the students of Alexander Foreman with support from Christopher MacPherson at Ulluriaq School, Kangiqsuallujjuaq.