Welcome to your Secondary Science orientation. Here, you will find all the necessary information and resources to get started as a new Science teacher in Nunavik.
Please take some time to familiarize yourself with the content of this page prior to your live session.
Table of Contents
1. Introductions
Introduce yourself
* If you already completed this form in the Secondary Math orientation page, you don't have to complete it again.
About me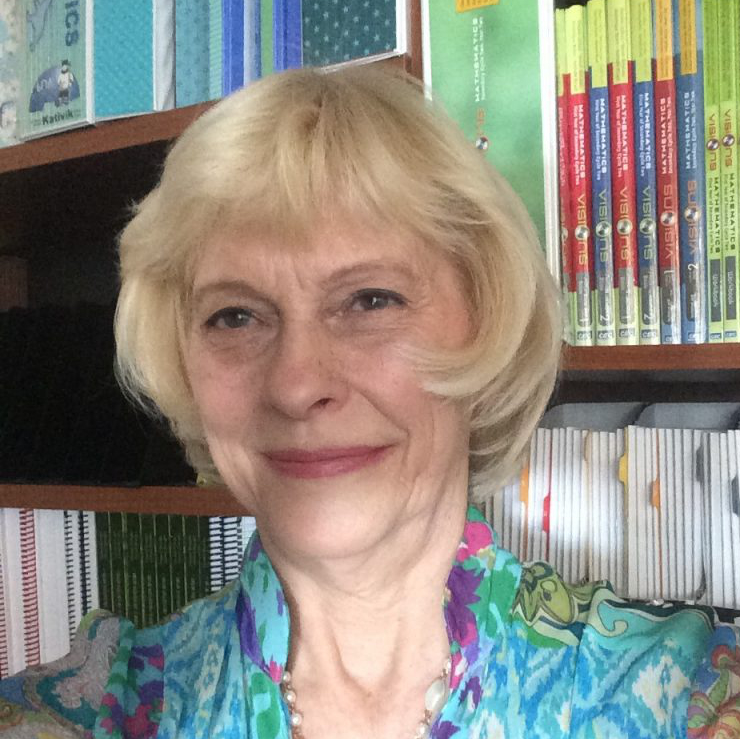 Susan Nelson
Education Consultant in Secondary Science and Math
Email susan.nelson@kativik.qc.ca
Phone 819 964-1136 ext. 216
Fax (819) 964-1141
More about me
I have been with Kativik Ilisarniliriniq for over 13 years.
Previously, I taught at Sir Wilfrid Laurier School Board in Laval and the Laurentians.
At KI, I taught secondary Math and Science at Kiluutaq School in Umiujaq for 4 1/2 years and at Nuvviti School in Ivujivik for 1 year.
Currently, I have been working as the Secondary Math and Science Ped counsellor and curriculum developer at Education Services in Kuujjuaq for 8 years.
My educational background began in Pre-Med but transferred to Mathematics.
I am a mother of 3 adult sons, 3 adult step-daughters and grandmother to a 20-year-old granddaughter and 13-year-old grandson.
I love to garden, ride bikes and swim. I force myself to run and am an undiscovered sculptor. My husband and I are DEVOTED dog lovers with a Malamute, Arthur, and Yellow Lab, Bob, at home.
I am looking forward to supporting and working with you this year.
Please feel free to contact me if you have any questions or concerns about anything at:
2. Overview
2.1 Cycles
At Kativik Ilisarniliriniq, we have 6 grade levels in secondary; 3 levels in Cycle 1 and 3 levels in Cycle 2.
Kativik secondary level 1.0 is intended to give our second language students more time to experience science concepts and practices.

2.2 Science Rotations
2.3 Competency Evaluation
QEP Competency 1: Seek answers or solutions to scientific or technological problems
The first competency focuses on the assimilation of concepts and strategies using a hands-on approach (experiments and activities in the Lab)
QEP Competency 2: Makes the most of knowledge of science and technology
This competency requires that students put an issue in context, identify the related scientific and technological principles and form an opinion (resolving theoretical problems)
KI Science programs follow Competencies 1 and 2 using the same criteria as the Quebec Education Program (QEP) **see weighting percentages in each cycle
One difference at Kativik from the Quebec Education Program (QEP):
Essential Knowledge (replaces QEP Competency 3 Communicates in the languages used in science and technology) – all other evaluation options – additional questions, exercise sheets, quizzes, homework, etc.
3. Cycles
Cycle 1
Block B
Student Books and the DBServer
Teacher Guides and Competency Evaluation
Final Exams
Cycle 2
Block F
Intro
Student Books and the DBServer
Teacher Guides and Competency Evaluation
Final Exams
4. Resources
You already have access to this year's blocks in the SharePoint folder. Log in using your KI email address and password. Once you are in your school, you will be able to access even more resources on the DB Server.