Welcome to your orientation to Kativik's Secondary Mathematics Programs. Here, you will find all the necessary information and resources to begin as a new math teacher in Nunavik.
Please take some time to familiarize yourself with the content of this page prior to your live session.
---
1. Introductions
Introduce yourself
* If you already completed this form in the Secondary Science orientation page, you don't have to complete it again.
About me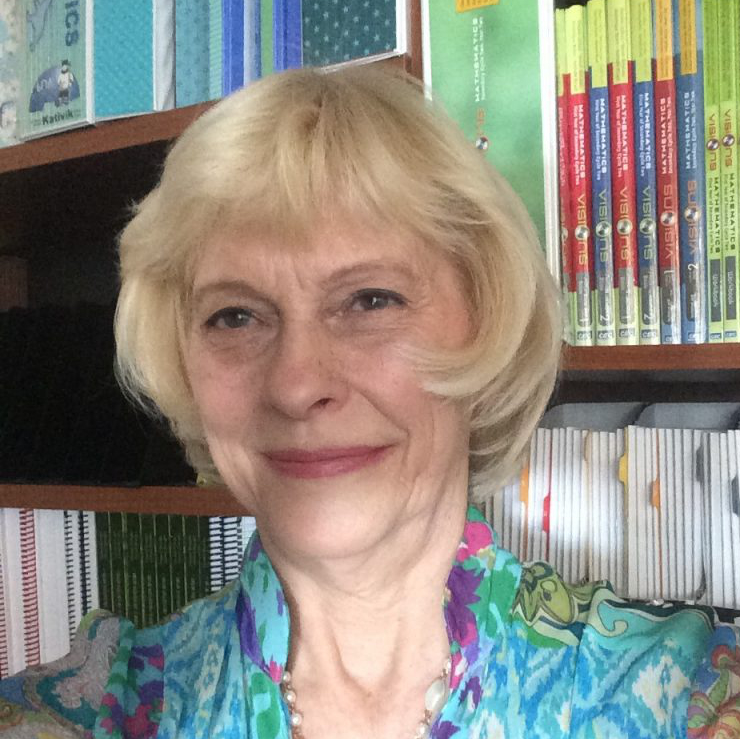 Susan Nelson
Education Consultant in Secondary Science and Math
Email susan.nelson@kativik.qc.ca
Phone 819 964-1136 ext. 216
Fax (819) 964-1141
More about me
I have been with Kativik Ilisarniliriniq for over 13 years.
Previously, I taught at Sir Wilfrid Laurier School Board in Laval and the Laurentians.
At KI, I taught secondary Math and Science at Kiluutaq School in Umiujaq for 4 1/2 years and at Nuvviti School in Ivujivik for 1 year.
Currently, I have been working as the Secondary Math and Science Ped counsellor and curriculum developer at Education Services in Kuujjuaq for 8 years.
My educational background began in Pre-Med but transferred to Mathematics.
I am a mother of 3 adult sons, 3 adult step-daughters and grandmother to a 20-year-old granddaughter and 13-year-old grandson.
I love to garden, ride bikes and swim. I force myself to run and am an undiscovered sculptor. My husband and I are DEVOTED dog lovers with a Malamute, Arthur, and Yellow Lab, Bob, at home.
I am looking forward to supporting and working with you this year.
Please feel free to contact me if you have any questions or concerns about anything at:
2. Overview
2.1 KI Secondary Cycles
At Kativik Ilisarniliriniq, we have 6 grade levels in secondary; 3 levels in Cycle 1 and 3 levels in Cycle 2.

2.2 Competency Evaluation
At Kativik Ilisarniliriniq, we follow the same competencies in Mathematics as the MEES (Ministère de l'Éducation et de l'Enseignement Supérieur du Québec).
Competency 1
Solves a situational problem
This competency has the same weighting as MEES, 30% of a student's mark.
Competency 2
Uses mathematical reasoning
In the KI Cycle 1 program, this competency is weighted as 50% of a student's mark. In the KI Cycle 2 program, this competency has the same weighting as MEES, 70% of a student's mark.
Competency 3
Communicates using mathematical language
Like the rest of the province, this competency is taught but not directly evaluated. In the KI Cycle 1 program, this competency has been replaced by ESSENTIAL KNOWLEDGE with a weighting of 20% of student's mark.
3. Materials and Resources
You already have access to most of KI math resources in the SharePoint folder. Log in using your KI email address and password. Once you are in your school, you will be able to access even more resources on the DB Server.
Cycle 1
Introduction
Student Books and Answer Key
Teacher Guides and Evaluation
Reproducibles and Posters
Cycle 2
2.1 Program
CST4 Program for 2.2 and 2.3
4. Resources
The resources described in this page are available on SharePoint. Log in with your Kativik Ilisarniliriniq email and password. More resources will be available on the DB Server, which you will be able to access in the schools.