If you need to create step-by-step tutorials to explain your students or colleagues how to perform a task using their computers (just like the ones featured in the EdTech section of this website) you should consider using the Steps Recorder app, available on all KI computers.
When activated, the Steps Recorder app automatically creates a list of every action you take on the computer, and illustrates them with screenshots. You can then edit this automatic step-by-step list in Word to make it a tutorial.
Example
On the left, you can see actions being performed in Microsoft Paint. On the right, you can see these actions being recorded (text description and screenshot) in Steps Recorder.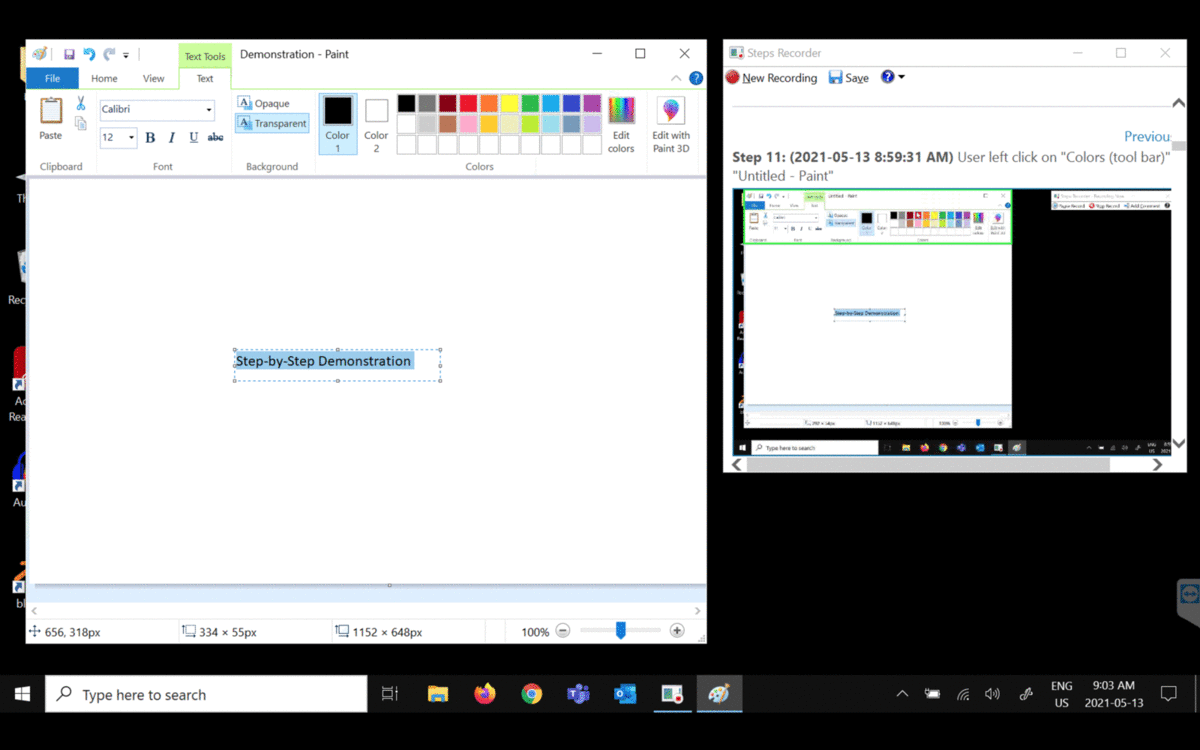 Procedure
Guess what! The first version of this procedure was actually created using the Steps Recorder, and then modified to fit the format of this website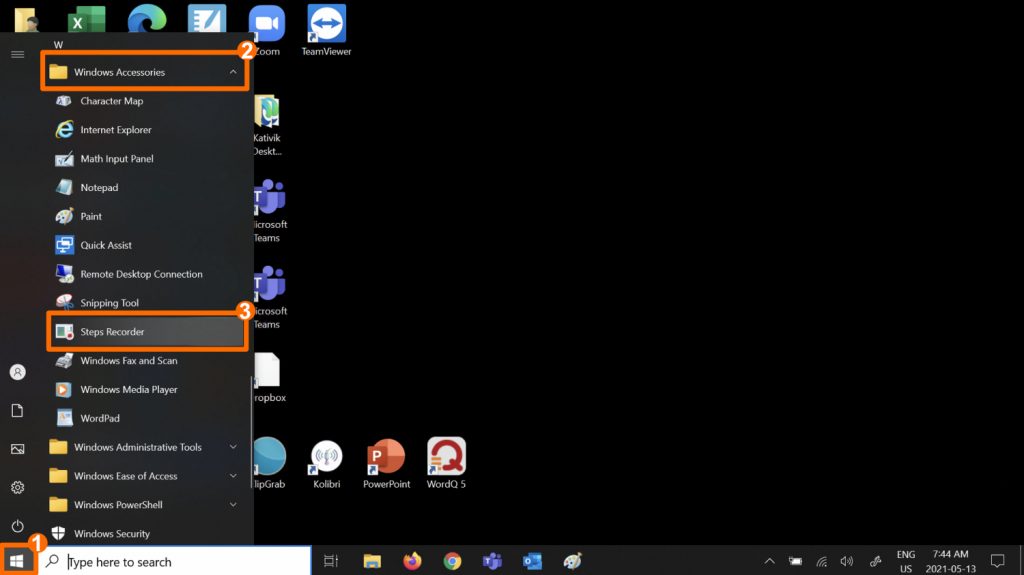 To launch the Steps Recorder app:
Click on the Start menu and scroll down to the Windows Accessories section.
Click on Windows Accessories.
Click on Steps Recorder.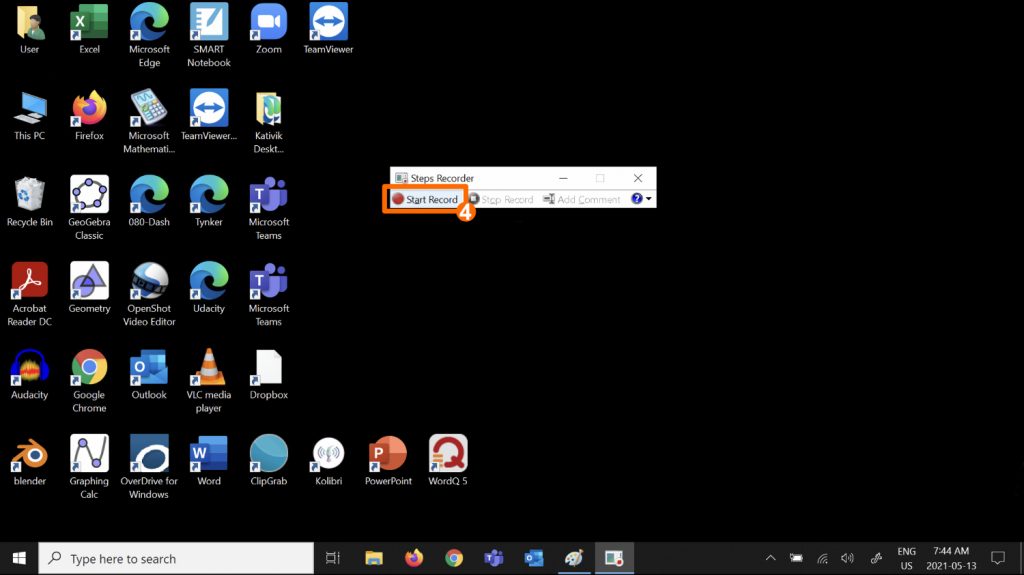 Click on Start Record.
Perform the task normally. The Steps Recorder will automatically work in the background, writing your actions and taking screenshot. If you make a mistake, just keep going. You will be able to edit the step-by-step tutorial after, removing of modifying steps.
In this example, we are creating a tutorial to show students how to name their artwork using Microsoft Paint. While the Steps Recorder is running, we are launching Paint, selecting the Text tool, positioning the text and typing the name of our artwork. The Steps Recorder is listing all these actions and creating screenshots automatically.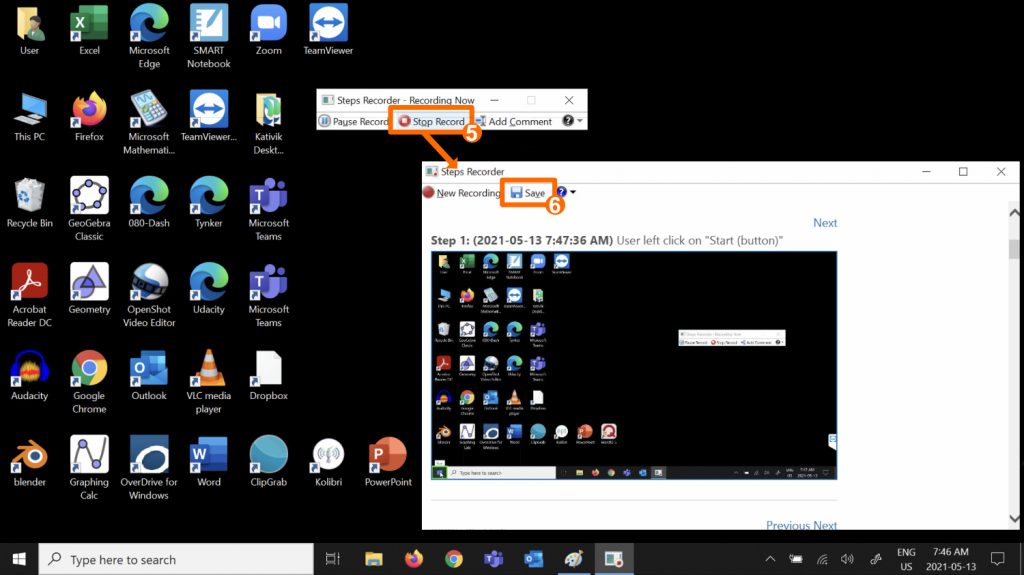 Once you have performed the task:
Click on Stop Record.
You will be shown the list of actions and screenshots created automatically.
Click on Save.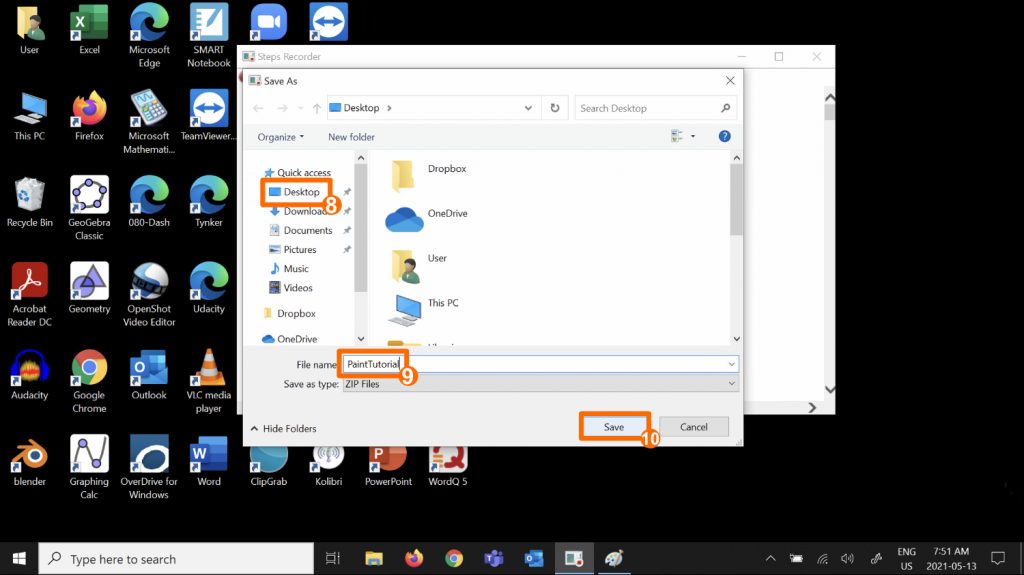 Select where you want to save this file.

Name your File.

Click on Save.
You might now want to edit this file, making it more concise, removing or combining some steps, adding some details, etc. In order to do so, open the file in Word and edit it as normal text and images.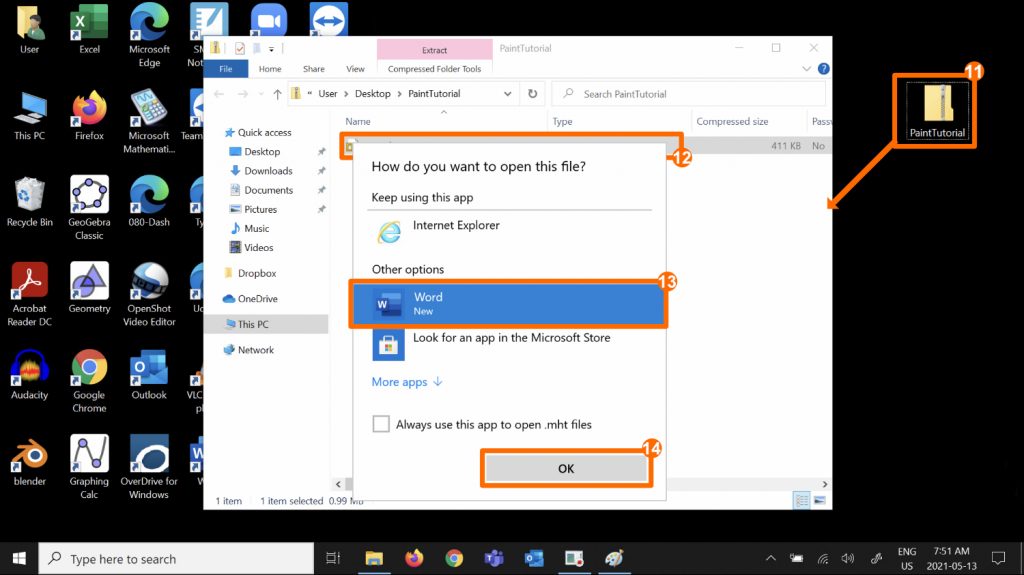 Locate the file on your computer and double click on the folder to open it.
Double click on the file to open it.
Select Microsoft Word.
Click on OK.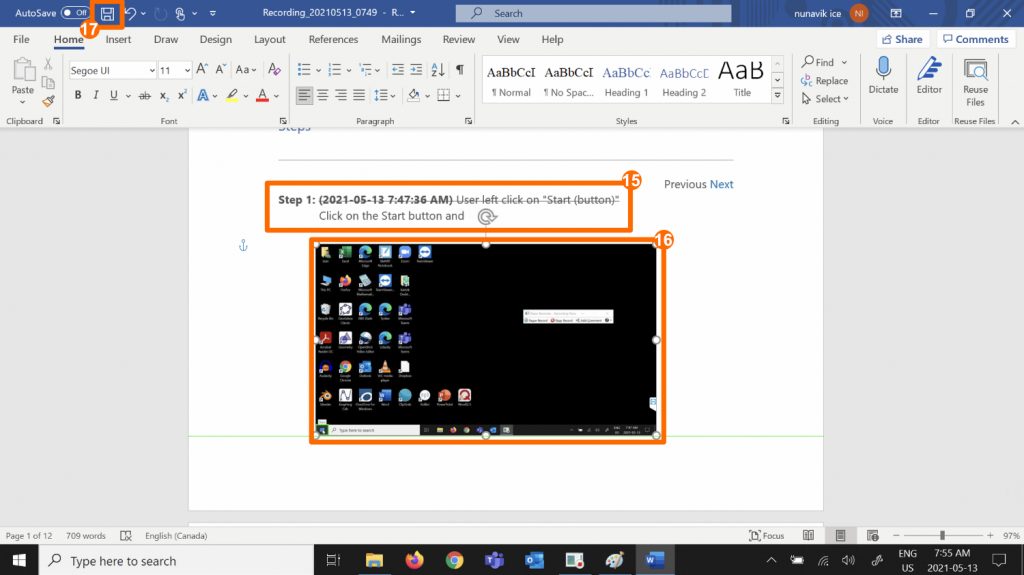 In Microsoft Word:
Edit any text.
Move or reshape the images.
Save your document once you're done.