The Community Project Canvas is a tool designed for students to conceptualize and plan community projects during Year 1 of CCD.
The first version is a direct adaptation of the Business Model Canvas. The second version is a direct adaptation of the CCD Project Framework. Both canvases can be used to map out the project.
It is encouraged to replicate the Community Project Canvas on a whiteboard or large sheet of paper and use sticky notes to fill it up.
Version 1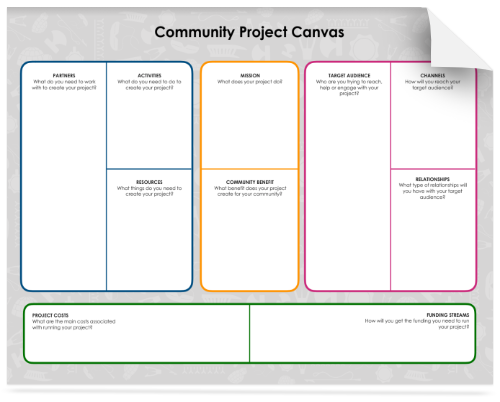 Version 2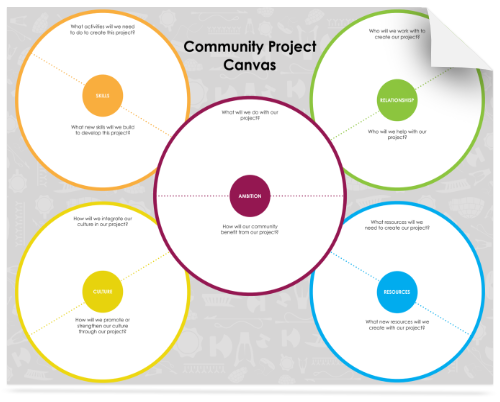 ---
Workshops & Lessons
Tag CCDResourceName dans les leçons
Use this resource to teach in these CCD workshops and lessons.