Students engage with the community to showcase their project and learning.
The final module, Module 5: Show What You Know, will be experiential, inviting students to engage with the community and showcase their projects. Show what you know is an opportunity for students to in a school board-wide and community focussed Capstone Event (details TBD), Each class will showcase their project & impact to fellow students across the region.
The outcome is for every student to participate in the execution of the project, the journey, learning, and impact to be communicated to a larger audience, and for students to provide reflections on this journey and identify how they grew from the beginning of the course
The final unit will give students the experience running an event that showcases a project in order to gain the confidence, affect real change, and develop their entrepreneurial mindset.
Resources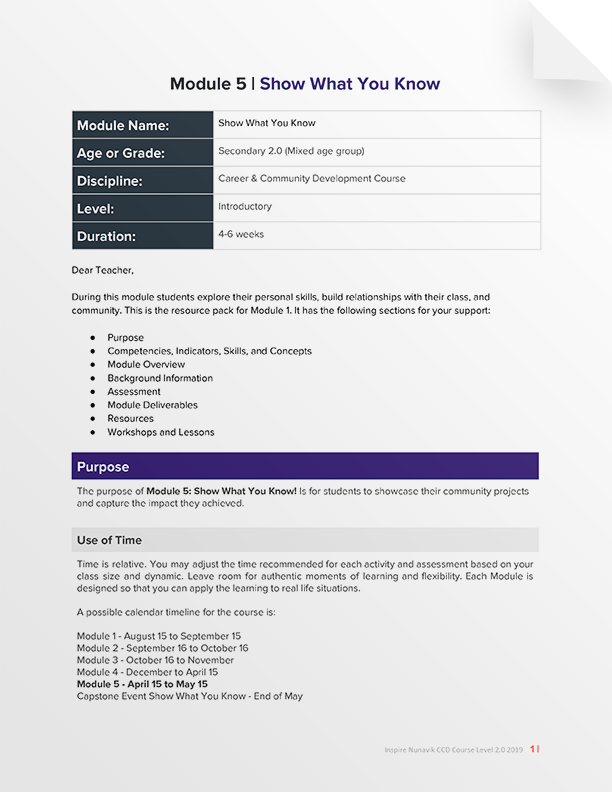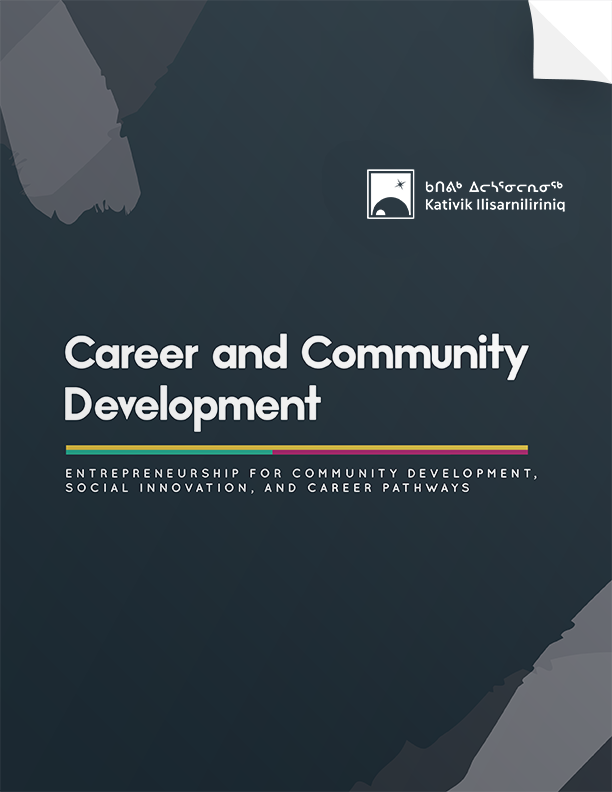 More Resources
Competencies, Skills, and Concepts
Core Competency
Organizes and participates in an event that showcases community-based projects
Indicators
Students will curate a community and school board-wide event as a part of a team
Students will communicate and reflect upon personal growth and ability to make a difference in a community
Students will evaluate the impact of a project
Students will reflect on the value and meaning of IQ for Inuit entrepreneurial mindsets and community development
Students will understand the importance of projects in developing community and personal skills for career options and portfolios
Students will Identify next steps toward project development and long term vision of the project
Concepts
Event Planning and Community