The Fundraising Activity Suggestions resource contains a compilation of ideas to raise funds for CCD projects. Teachers can use this resource to generate fundraising ideas with students and to guide the planning.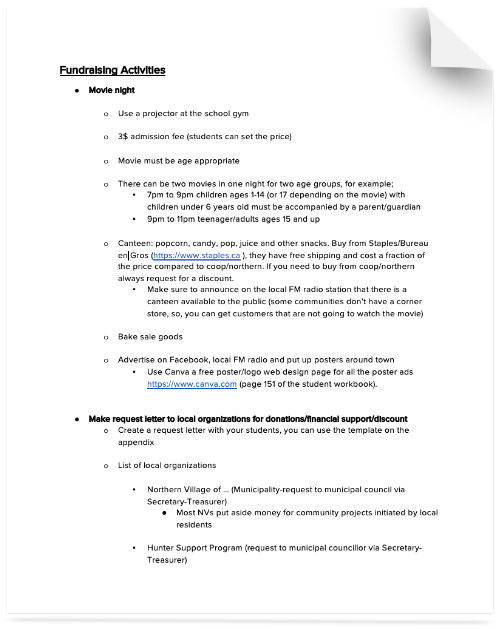 ---
Workshops & Lessons
Use this resource to teach in these CCD workshops and lessons.
Lesson Plan
1.2-2.3
Career and Community Development
Workshop 1.3.4 Fundraising
Students start planning their entrepreneurial project by filling out a funding application for their projects.