A budget is like a plan that breaks down your expenses and your income. Teachers and students can use the CCD Project Budget Template to create their project budget. Instructions are provided in the Fundraising and Budgeting Guidelines document.
---
Fundraising & Budgeting Guide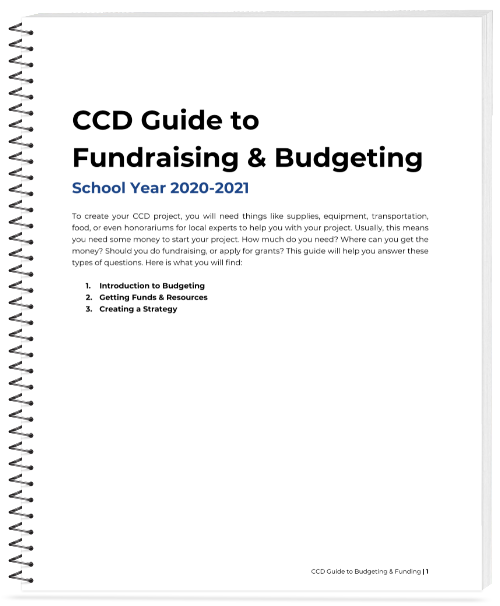 Budget Guide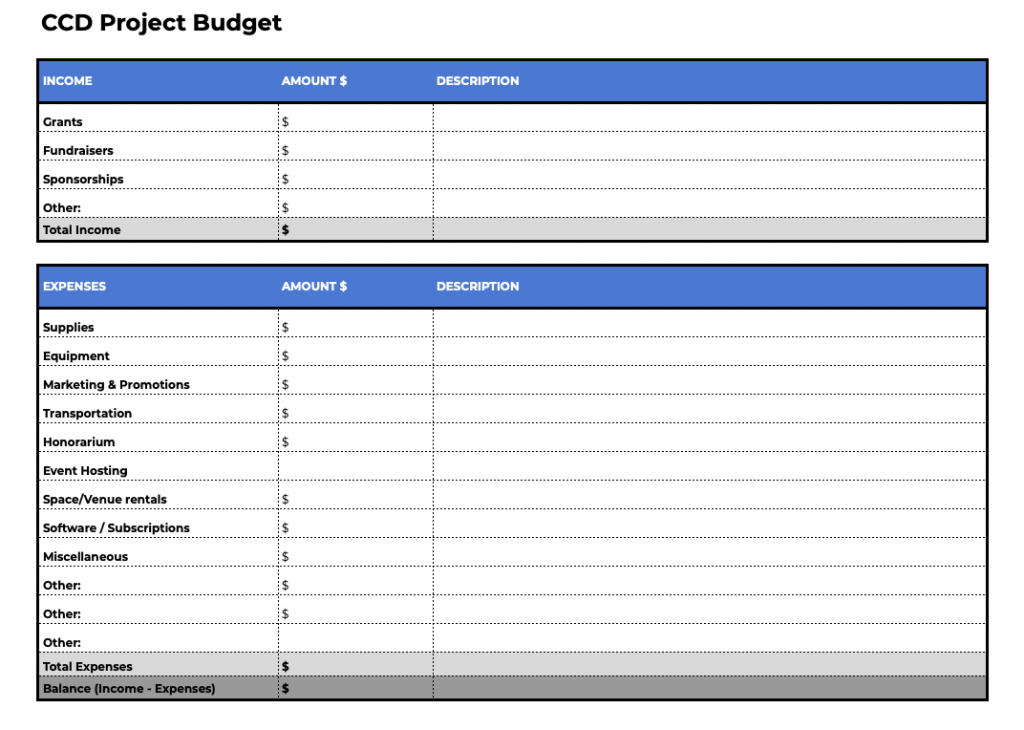 ---
Workshops & Lessons
Use this resource to teach in these CCD workshops and lessons.
Lesson Plan
1.2-2.3
Career and Community Development
Workshop 1.3.4 Fundraising
Students start planning their entrepreneurial project by filling out a funding application for their projects.